J Colin Stedman and Mary Cameron entered into partnership in 1958.
In 1966, their practice merged with Meares, Duigan & Hall becoming Stedman Cameron Meares & Hall.
The firm continued to grow, with offices in Melbourne CBD and Nunawading.
In 1988, the partnership reorganised and the city practice shortened its name to Stedman Cameron.
The Nunawading office became Belmont Lawyers, which was later absorbed by Rose Lawyers & Conveyancers; who today hold a number of the deeds from that office.
From 1997, David Whiting was the sole partner of Stedman Cameron.
In 2007, Stedman Cameron merged with Donaldson Trumble Lawyers, later Donaldson Whiting + Grindal; which dissolved in 2016.
David Whiting re-acquired Stedman Cameron in April 2016 and his practice, Whiting Lawyers, holds the client deeds that were held by Stedman Cameron and file records dating back to 1983.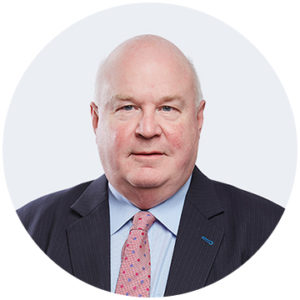 For all enquiries, please contact David Whiting.
Whiting Lawyers
Level 4, 180 Queen Street
Melbourne VIC 3000